April 7, 2020 Updates:
New Features:
Funnelish Pay - the newest payments processing app by Funnelish!
With Funnelish Pay , Funnelish can now help you process payments directly using Stripe, Paypal, Payfast and Cash On Delivery (and many more payment options to come).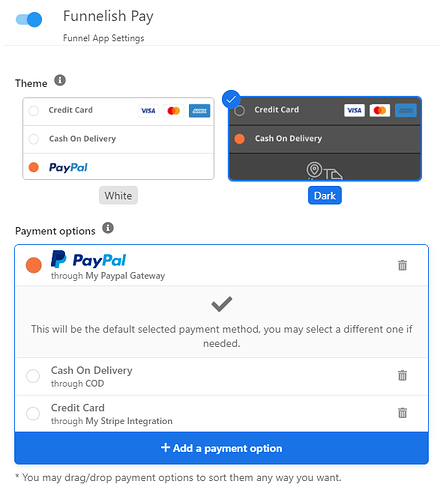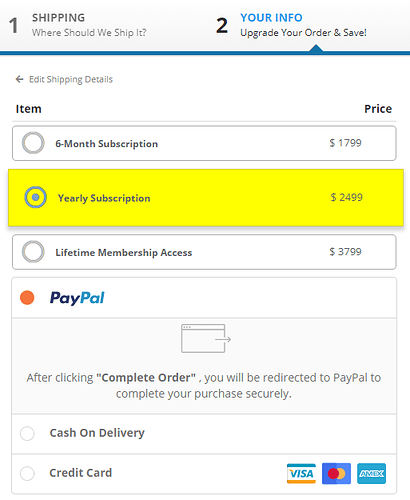 Funnelish Pay comes with the advantages of being able to process payments securely, as it fully supports features such as 3D Secure verification from Stripe or Seller Protection by Paypal.
Check our dedicated article for more details on how to configure and use Funnelish Pay: Funnelish Pay documentation.
Bug Fixes:
Fancify
Resolved highlighting error on Order Forms
Improvements:
General UI Improvements have been made, such as:

Payment gateways are very accessible through the Funnelish Pay panel and you can easily create or connect your preferred payment gateway easily.

More analytics are provided throughout the app while we are working on introducing dedicated statistics pages.

Product variants display on order forms have been improved.

Order Confirmation now will show the breakdown of products bought on your funnel by your customers (whether they bought them through Stripe or any other payment option), PS. This only applies to Funnelish Pay..

Funnel orders section in Funnelish has been significantly improved.

Apps have been improved to load faster and more reliably.

Accuracy improvements to the Facebook Pixel app.
That's it for now, and as always do let us know if you have any questions, concerns or any new features recommendations…
Best regards,
@emanuel