We've just released two new major updates that require your attention

Facebook Conversion API For Clickfunnels & Funnelish Plus
Funnelish Facebook Pixel app now fully supports Facebook Conversion API tracking as well as Pixel tracking for 100% accurate events tracking.
The app can track all essential events in real-time (feel free to recommend any missing events)
Learn more on how to use Facebook Conversion API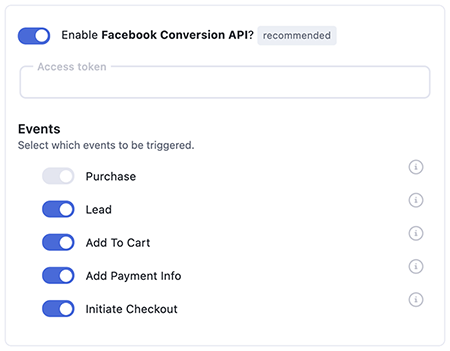 Geo Targeting and A/B Split Testing
Funnelish Plus has gotten two new crucial features:
Geo Targeting
You can easily select which page variants your customers see based on their location, allowing you to split test pages based on your customers geo-location (eg. show a different language/copy based on your customers location).
A/B Split-testing
You can add up to 100 random split-tests per step.
Funnelish uses server side split-testing, thus there is no time consuming redirects. No matter how many split tests you have, your pages will always load at under 0.3s.

Do let us know your feedback on these new features!
@funnelishteam