The Clickfunnels Currency Converter app has some brand new features!
You can now have the app auto-localize the currency on each product throughout your funnel, including upsells and downsells!
Additionally, you can have the currency popup show throughout your funnel to allow customers to choose their desired currency.
Lastly, you can have your prices round up to the nearest integer.
To enable any of these new features, toggle them on inside the Smart Currency Converter app inside your desired funnel - not in your global app section.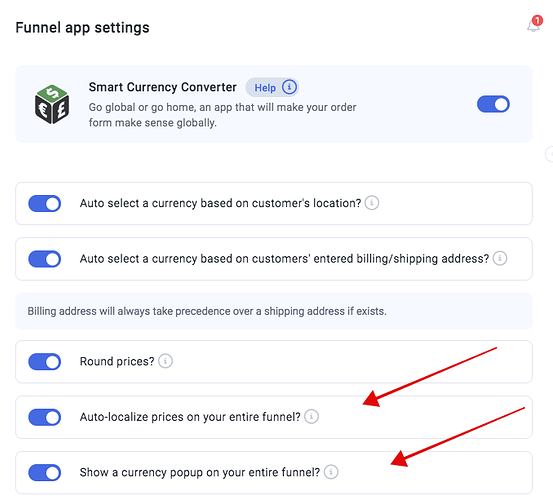 Relevant resources