I'm having two issues…
#1: It's seems as though my paypal sales are going to the email address I registered on funnelish and NOT the email I have listed as the default paypal email.
Also, in each individual funnel, under paypal ID, I have the correct email address which is the same as the one on my default paypal under "my account"
Please see this: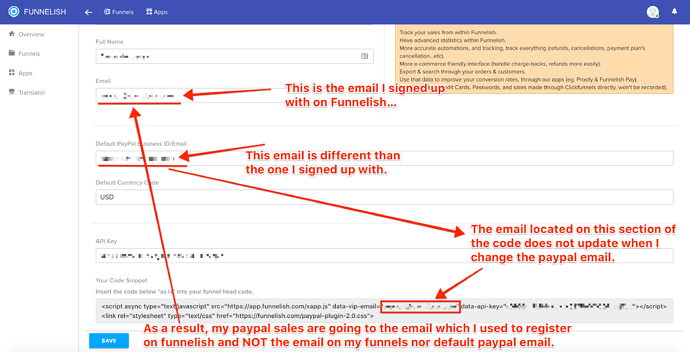 #2: I don't think customers are getting redirected to my order confirmation page therefore Facebook pixel is not correctly getting triggered and facebook is not reporting the sale.
How do I fix this stuff?