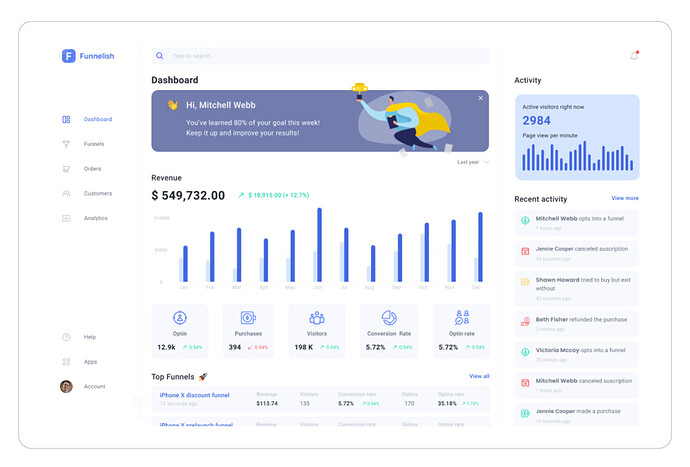 Our new dashboard design makes your experience with Funnelish more seamless!
Clear your browser cache to make sure everything works as it should. Hard refresh using COMMAND+SHIFT+R on Mac, or CTRL+F5 on PC.
Things included in this update:
We made Orders and Customers more accessible.

Interact with your customers easily using new sequence automations.
Which are accessible through your funnel


We have improved all our Apps & Integrations and made them easier to work with.

Simplify your marketing with email sending capabilities from inside Funnelish.
To read further about this update check our blog article: The New & Improved Funnelish, New Design, New Features, and More!