You can now easily translate the fields of any payment gateway within Funnelish Pay. (PayPal, Stripe, Cash on Delivery, or iDEAL)
How to translate your payment fields?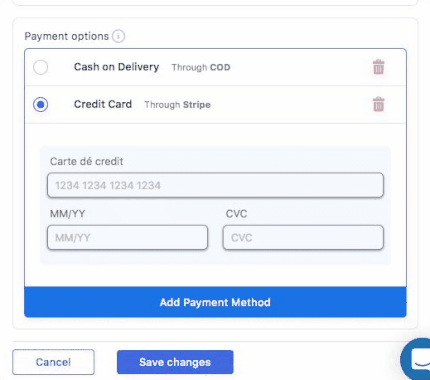 Head to your Funnel > Funnel Apps > Funnelish Pay. If you haven't already added your payment method gateways, please do it as explained here.
Select the payment gateway, and click on the field you want to translate. Then just type in the box your translation. Do the same for all the text placeholders.
Save your changes!
P.S. If you cannot see the option to translate the text, then please remove your payment methods from the panel and re-add them. (no need to disconnect the payment gateway itself).
See the detailed guide on how to translate the payment gateways within your Funnelish Pay app.