Our FB Pixel app has had quite a complex update, and here are some of its new features:
Events will be triggered on both server and browser side, which means you will see all of them both in the Facebook Pixel Helper, as well as on your Facebook Events Manager.

You have full control over when and how each event is triggered.

Deduplication has been taken into account, and the app will make sure you don't get any deduplication warnings from Facebook.

More data is getting pushed to the Facebook Pixel, which will lead to higher matching rate.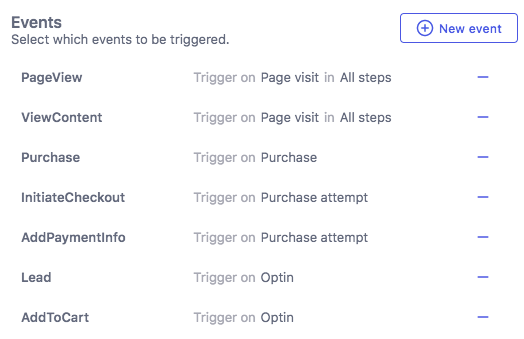 Those are the default events the app tracks, though you can add new ones, as well as remove some.

You can also choose WHEN you want that event to be triggered (eg. on Page visit, button click, etc)

You can make the events trigger on ALL steps or specific steps only: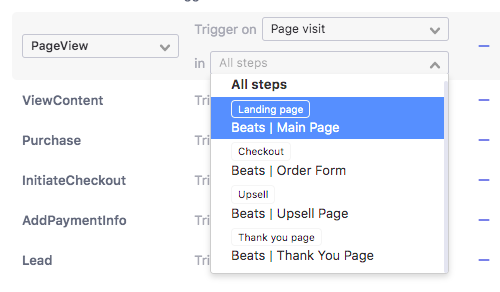 You can also turn on TEST MODE to test FB events by adding the event test code: