New
2 NEW PAYMENT GATEWAYS
NOTE: MAKE SURE TO HARD REFRESH YOUR BROWSER TO CLEAR YOUR LOCAL CACHE
You can now add SOFORT payment method to your Funnelish Pay app. SOFORT is mainly popular in Europe (with 85 million users).
SEPA DIRECT DEBIT is also available now through Funnelish Pay.
Both of these payment methods can be added to your funnel through Stripe, as long as you have a Stripe account you can start processing SOFORT and SEPA Direct Debit payments instantly: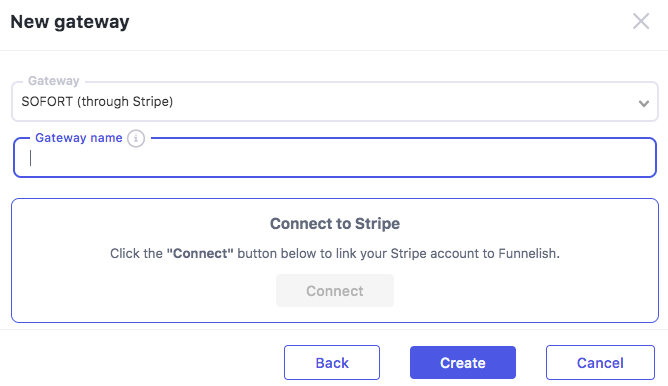 Also new: UTM Tags and Metadata can be synced to Google Sheets
We now sync metadata to Google Sheets, including utm_tags and any custom data you might be collecting on your funnel, this can be done through funnel automations.
Bugs fixed:
Orders exporting was temporarily down but it's been fixed now.
Minor fixes to TaxJar.
Many UI fixes and improvements throughout the app.