P24 through Stripe
Przelewy24 is a Poland-based payment method, which enables customers to process transactions online using bank transfers and other methods.
You can now easily connect P24 through Stripe on your funnel. All you need to do is go to Funnel Apps > Funnelish Pay > Add new payment method > Select Przelwey24 from the list and connect it through your Stripe account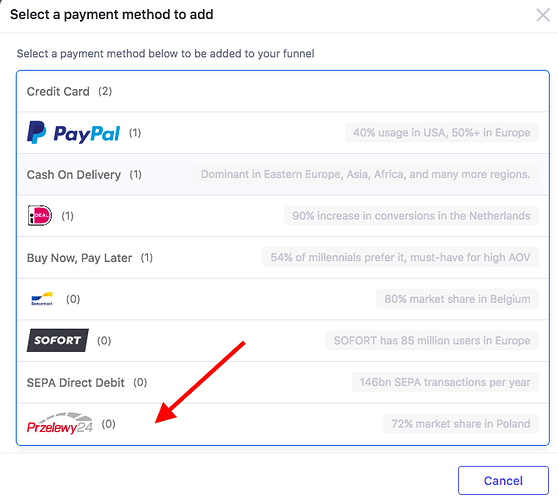 See detailed guidance on connecting P24 to your funnel.
Dynamic States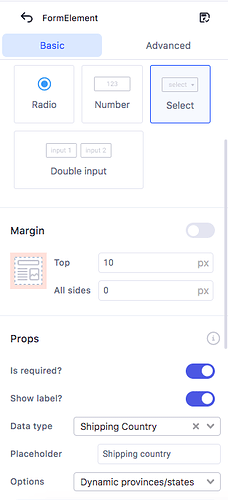 You can now use the SELECT type for State/Shipping boxes (recommended)
When using it, Funnelish will load a list of states/provinces of the selected country (which reduces mistakes);
When using dynamic state, if a country does not have cities or support cities, the city box will be hidden;
For countries that do not support states or have none, the state box will be hidden;
This will help improve and localise the shipping experience for each country separately.
Failed orders (purchase attempts) & orders export
We are now showing you failed orders, which are simple purchase attempts (orders that fail due to insufficient funds, the bank declining the transaction, the customer dropping off etc).
Orders export will now show the payment status, to help separate failed from paid ones.