PS. This tutorial is out-dated instead we recommend following instructions in our docs Getting Started: Adding your products to Funnelish for more up to date instructions (The concept is still quite the same though).
P.S. This article is a "wiki article", meaning any member can contribute to the editing, improving, correcting, adding more info to this article So please feel free to do so.
In this little tutorial, I'll be discussing how you can easily create your Paypal products using the new plugin, So let's get to this:
STEP 1. Add your funnels to the app:

And then fill in the fields below: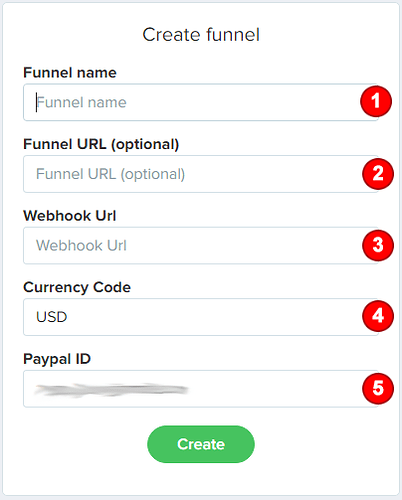 Funnel Name: This is only used internally, helps you remember what the funnel is about.

Funnel URL (optional): This is optional, but might be useful on the upcoming updates… this is usually the first "order form" page URL on the funnel.

Webhook Url: This field is required for tracking on Clickfunnels' side, you can find your Webhook Url under your Clickfunnels' Funnel > SETTINGS > 3rd Party Membership Access

Currency Code: You can set your default currency code on an account level, it can be any currency supported by Paypal.

Paypal ID: You can also set the default Paypal ID on an account level, This can be your Paypal Business ID or Paypal Email Address.
STEP 2: Add your funnel steps to the app:
Double click your funnel to access it. And then follow these steps to add new steps to the funnel:


ADD NEW FUNNEL STEP: Click the button to add a new funnel step to your funnel.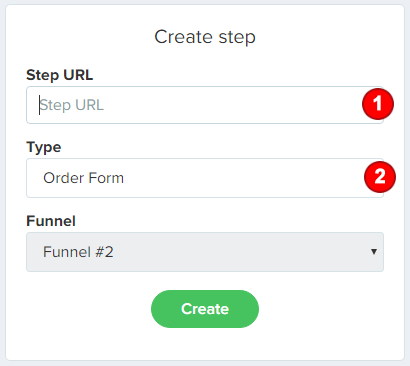 Step URL: This MUST be the exact URL of the page seen by your customers/visitors…Best way to get that URL is by visiting your page/step on your browser.

Type: This MUST be your Step Type, at the moment we support three types:
Order Form Can be a 2step order form or a non-2 step order form.
OTO Page Can have as many OTO products per OTO step as you want.
Thank You Page
STEP 3: Add your products to the funnel step: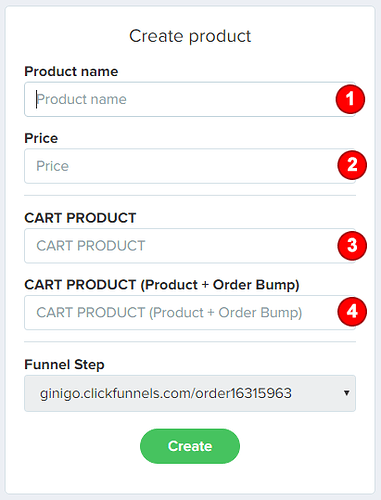 Product name: Your product name, will be visible to your customers on the Paypal checkout page.

Price: Self-explanatory…This will be the actual price "paid" by your customers for the product.

CART PRODUCT: This is auto-generated when the product name changes. Copy this into your Clickfunnels Paypal product as the "CART PRODUCT" id, which helps Clickfunnels track your sales of the product.

CART PRODUCT (Product + Order Bump): This is only used when you have an Order bump, to allow Clickfunnels to track your Paypal Order bump sales, copy this field into a new Paypal product on Clickfunnels, make sure that that product combines both the order bump and the product.
e.g. You have a product named "Torch X123" for $9.99 and an Order Bump "Extra Torch" for $7.99.
You'll have to create two products on Clickfunnels, first having the price $9.99, another one priced at $17.98 (order bump & product prices combined). the Cart Products IDs for those should be set correctly to correspond to the ones of the product on the app.
Voila!
Now start sending traffic towards your funnel (after testing it obviously), and enjoy the increase in conversions and sales.